Let me just start off by saying that I had a few challenges during my photo shoot today. Stripes are tricky to photograph. The closer you zoom in, the more true to life the stripes appear. Less zoom = wonkier (yep, that's a word) stripes (seriously, hold down the crtl button and hit the minus sign repeatedly while viewing this post and you'll see what I mean by wonky). Stripes can also be difficult to wear depending on your body type. If you have an ample bust, the stripes can warp or dip instead of staying straight across and this is not a cute look.
I love stripes of all kinds but hate that I can only wear certain ones. This top is not super snug fitting so my bust line doesn't stretch the stripes all out of proportion. I also love the 3-tiered ruffle detail at the shoulders. They are feminine without being overly girly and too young, in my opinion. An added bonus is that it pulls focus to the ruffle and away from my chest (unless of course you're my husband, and then ain't nuthin pullin focus--lol).
I paired the top with a black just-above-the-knee length skort (the kind with built-in shorts underneath but still looks like a skirt from behind) and flat gilver (gold + silver = gilver) sandals, a hammered silver cuff watch that I wear A LOT, and silver hoop earrings (that I also wear A LOT), and a multicolored beaded bracelet (more on that below).
Skorts are good for all sorts of occasions. I took my 8 year old son to Chuck E. Cheese today and I was very comfortable bending to play a little skee ball and reaching to shoot some hoops. When my husband got off work, I changed into a nude 4" wedge and we went out for drinks and appies. I love a multi-purpose outfit, don't you?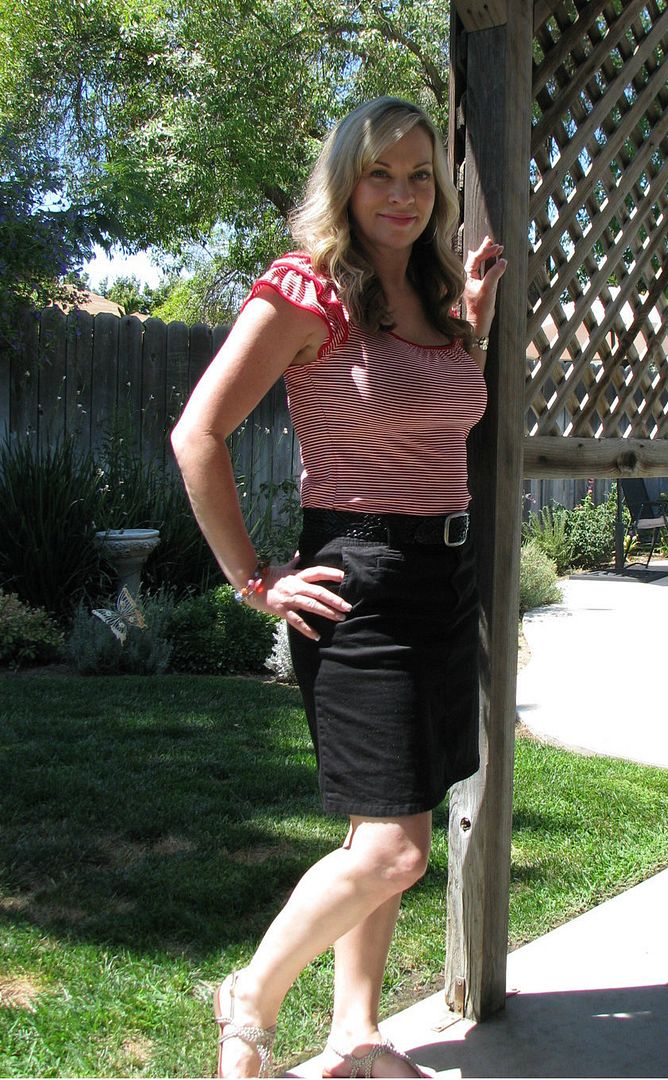 See, this is the same shot as above only close up and the stripes are more true to life.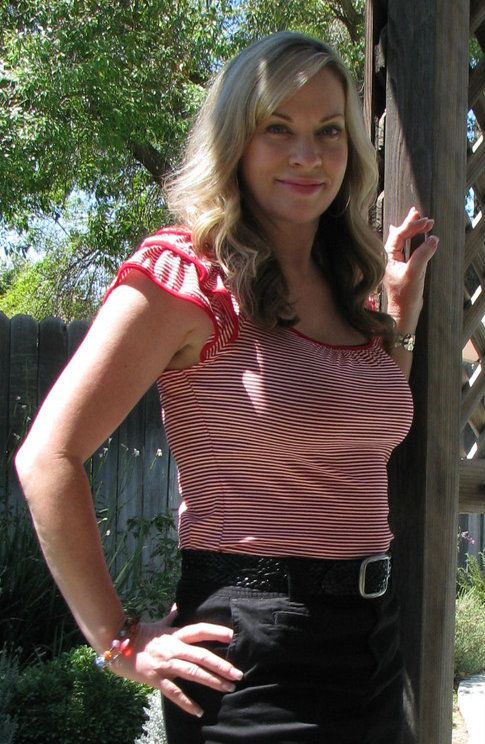 Testing out difference venues for my self-portrait fashion photography.
Instead of being super matchy-matchy, I opted for a multicolored 2-strand beaded bracelet I picked up thrifting the other day ($1.50). It's predominant bead color was red so it coordinated well enough for my taste.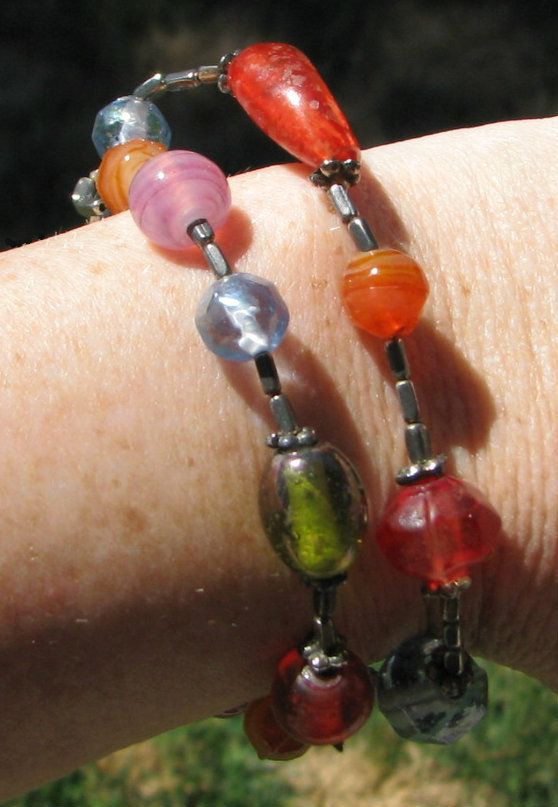 Top: Forever 21
Skort: White Stag/Wal-Mart
Braided belt: Docker's/Kohl's
Sandals: Merona/Target
Silver cuff watch: Studio Time/Kohl's
Bracelet: Goodwill
Please come back and visit soon.
If you enjoyed this post, I hope you will leave me a comment.